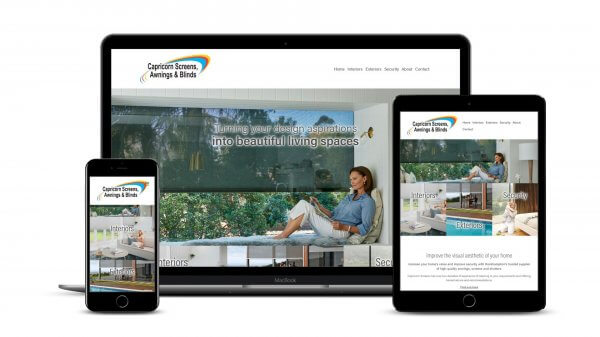 Capricorn Screens, Awnings and Blinds is a trusted Central Queensland based provider of both exterior and interior home fittings.
The new design is an aesthetically pleasing open plan website, with optimised usability. The layout is mobile responsive, and features custom image menus, perfect for those choosing fittings for their home, or the more visually inclined client.
The design aspect was approached with a refreshing modern outlook in mind, achieving the main goal of being appeal to the target demographic. Part of this process included research into current housing designs and popular trends.
Be sure to visit their site at: www.capricornscreens.com.au