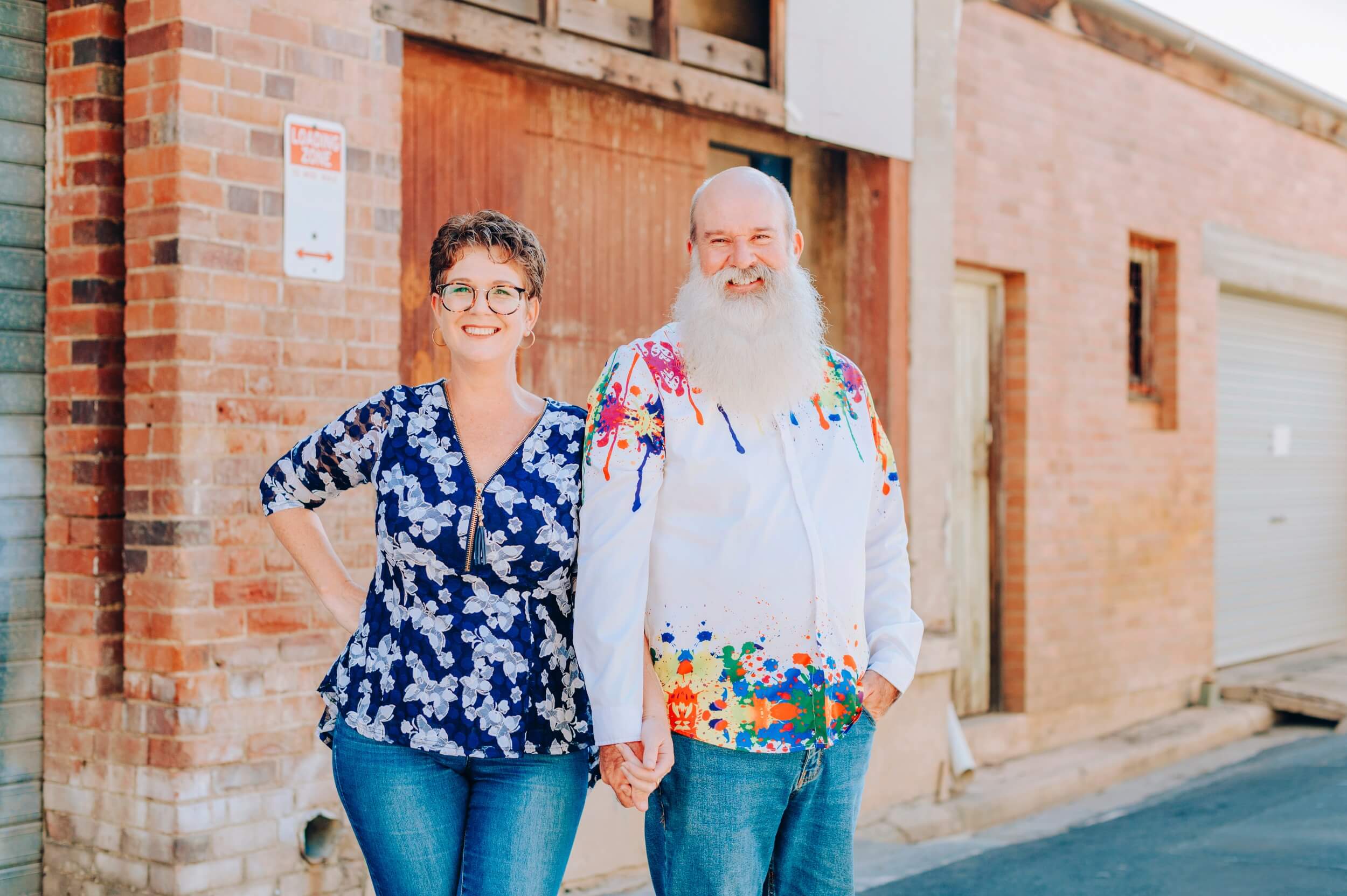 Bridging the gap
Jason Foss is a strategic thinker, a deep thinker, a problem solver and is all things digital.
Yolinda Foss is a creative thinker, a spatial thinker, a problem solver and is all things analogue.
Both Jason and Yolinda are Certified Brand Strategists, we are continually undertaking training and upskilling to ensure we are providing the right advice. Together we have been running our own successful small business for over 25 years, the left and right brain, the strategy and the creative – yes, being so eclectically opposite we 'argue' (read: debate passionately) about all sorts of things, but ultimately for the right outcome.
We have been invited into many businesses to help them improve, and we are both very passionate about making sure that small businesses prosper. Let us help you achieve 'almost anything'.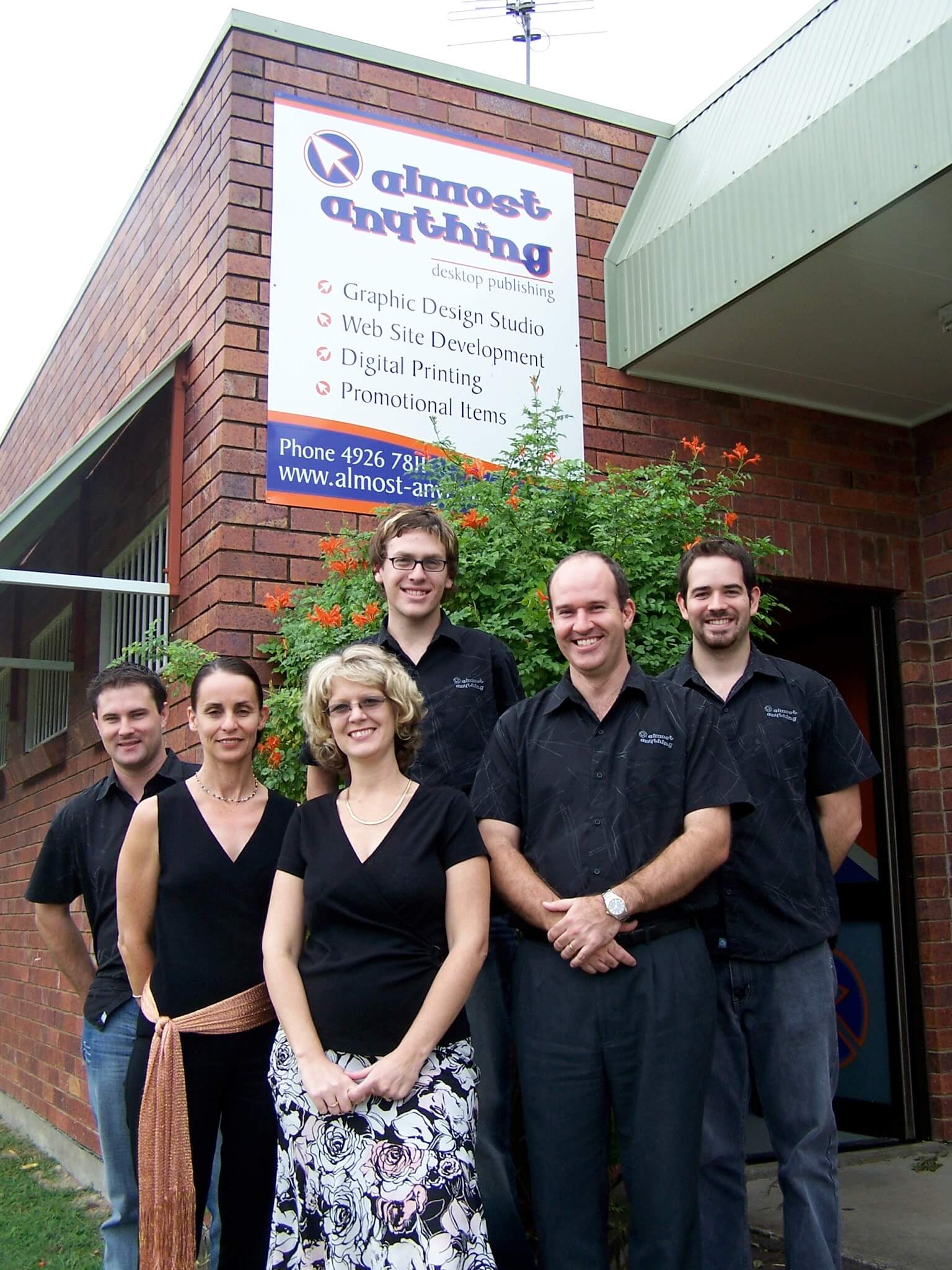 Our journey
Back in 1997… Will and Tommy were Men In Black, Jerry Maguire was yelling, "Show me the money!", and Leonardo was "King of the world" aboard the Titanic. (Albeit a short trip!)
Elton John had re-recorded Candle In The Wind, Aqua sang about being a Barbie Girl, and Chumbawamba were busy Tubthumping. Yes, they were knocked down, but got back up again.
Meanwhile, Yolinda Foss started putting a computer to use designing newsletters and business stationery by day, while husband Jason Foss whipped up some HTML and put websites together by night. Windows 95 was the latest and greatest, and colour inkjet printers were just starting to become popular.
Almost Anything Desktop Publishing was born.
Soon the spare bedroom gave way to the garage. A change of address gave way to downstairs. Which gave way to an office in Richardson Road, North Rockhampton. A husband and wife team added another graphic designer. Then a programmer. Then another designer. And eventually grew to a team of 15.
A slight change of name in 2006 to Almost Anything Web & Graphic Design reflected the evolution of our business.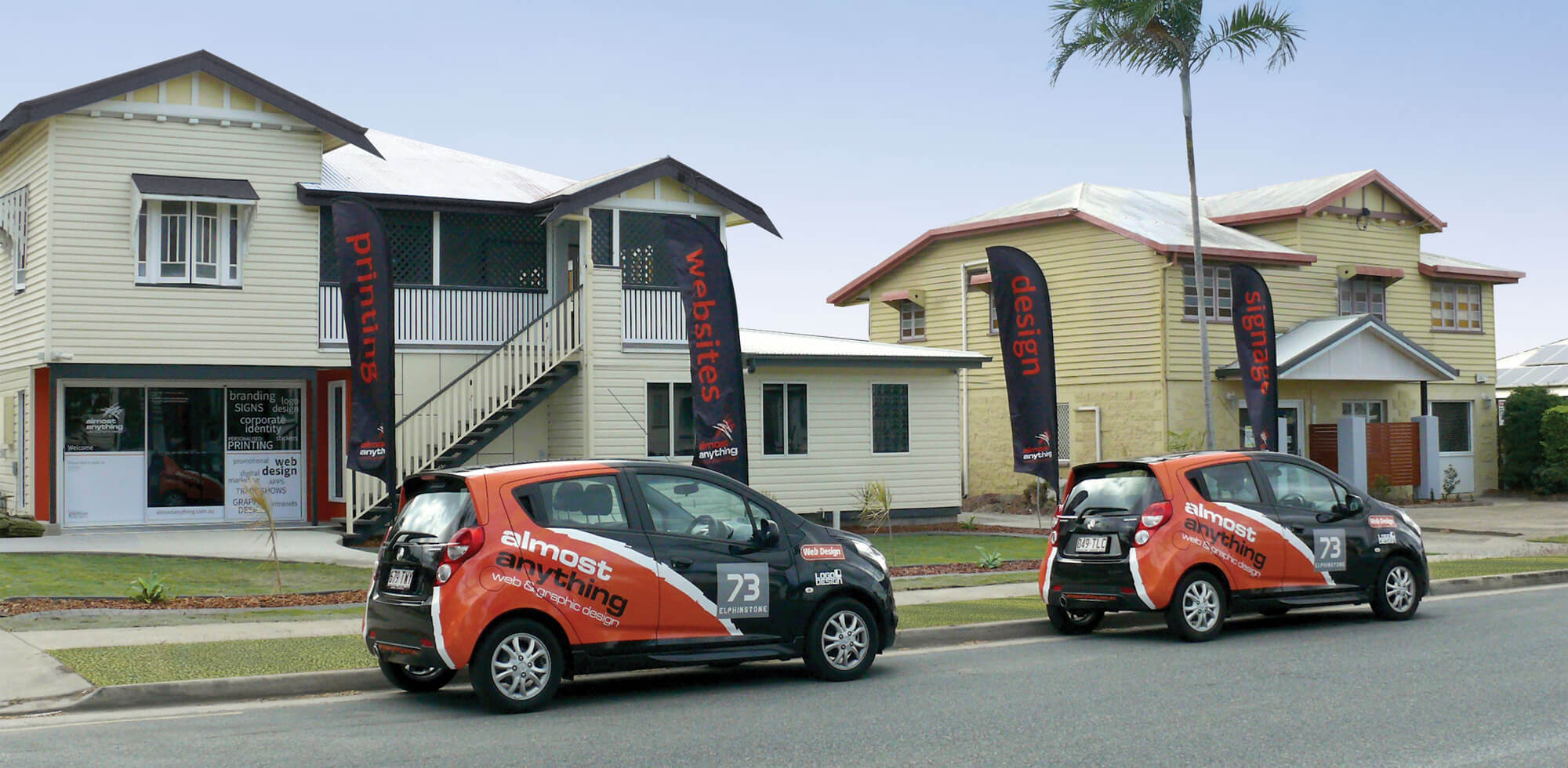 2014
In 2014 we moved into the offices at 73 Elphinstone Street. A renovated heritage-style upstairs area compliments a brand new, custom designed downstairs area. Both perfect for creative thinking.
And the occasional pizza-and-movie night…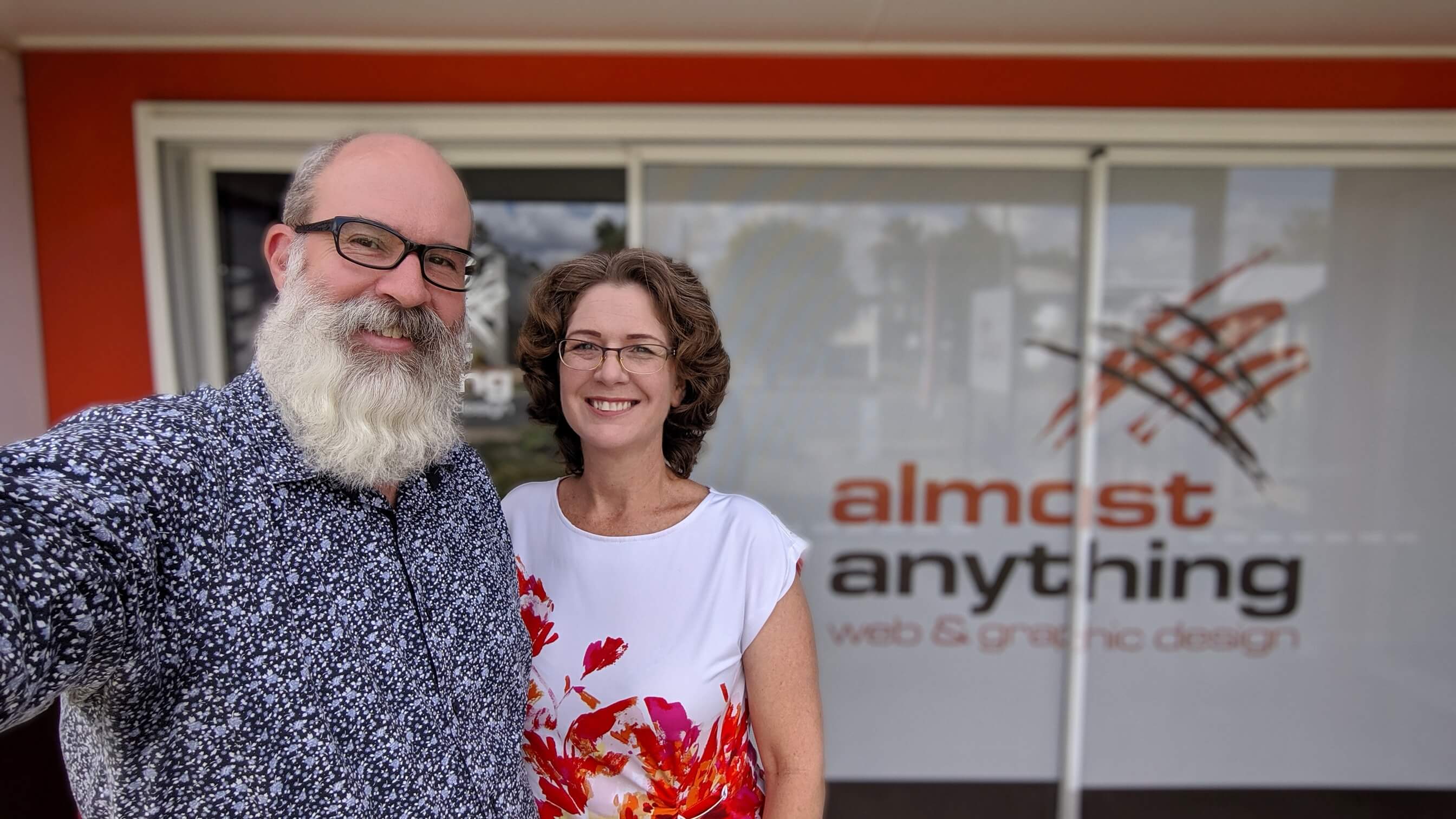 2019
In 2019 we closely examined what were we doing, what the industry was doing, where we wanted to be, and how we could best help our clients. And so we made the difficult decision to downsize and focus on some core offerings.
Instead of saying "We can do almost anything!" we changed our focus to playing our part to help you achieve almost anything!
Our core services are geared towards the sweet spot between what we're passionate about, and how we can best help you get to where you want to be.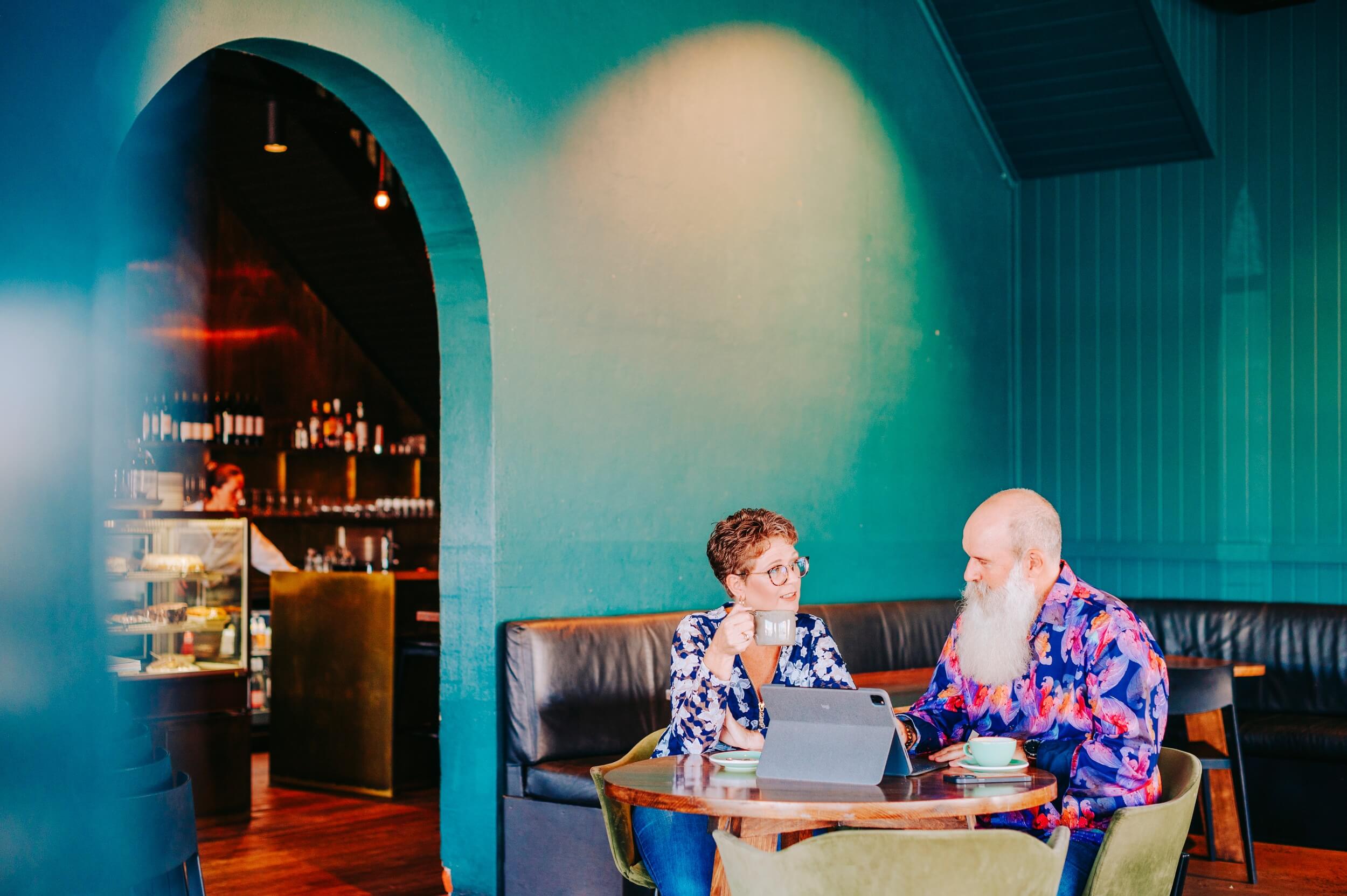 Today
Our focus more than ever is on helping our clients make the right choices and has led to a number of unique service offerings: