In 1997…
Will and Tommy were Men In Black, Jerry Maguire was yelling, "Show me the money!", and Leonardo was "King of the world" aboard the Titanic. (Albeit a short trip!)
Elton John had re-recorded Candle In The Wind, Aqua sang about being a Barbie Girl, and Chumbawamba were busy Tubthumping. Yes, they were knocked down, but got back up again.
Meanwhile, Yolinda Foss started putting a computer to use designing newsletters and business stationery by day, while husband Jason Foss whipped up some HTML and put websites together by night. Windows 95 was the latest and greatest, and colour inkjet printers were just starting to become popular.
Almost Anything Desktop Publishing was born.
Soon the spare bedroom gave way to the garage. A change of address gave way to downstairs. Which gave way to an office in Richardson Road, North Rockhampton. A husband and wife team added another graphic designer. Then a programmer. Then another designer. And eventually grew to a team of 12.
A slight change of name in 2006 to Almost Anything Web & Graphic Design reflected the evolution of our business.
Today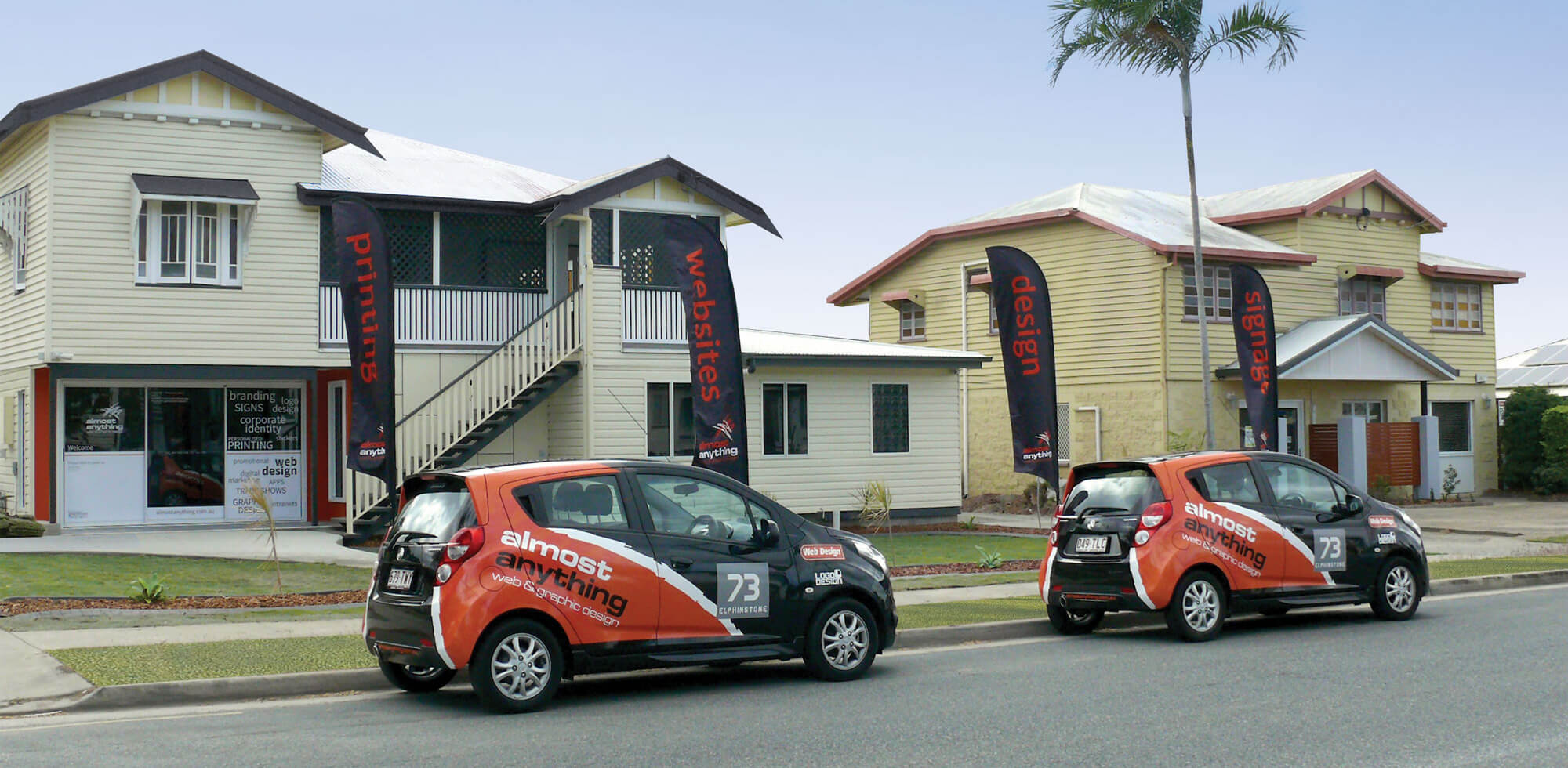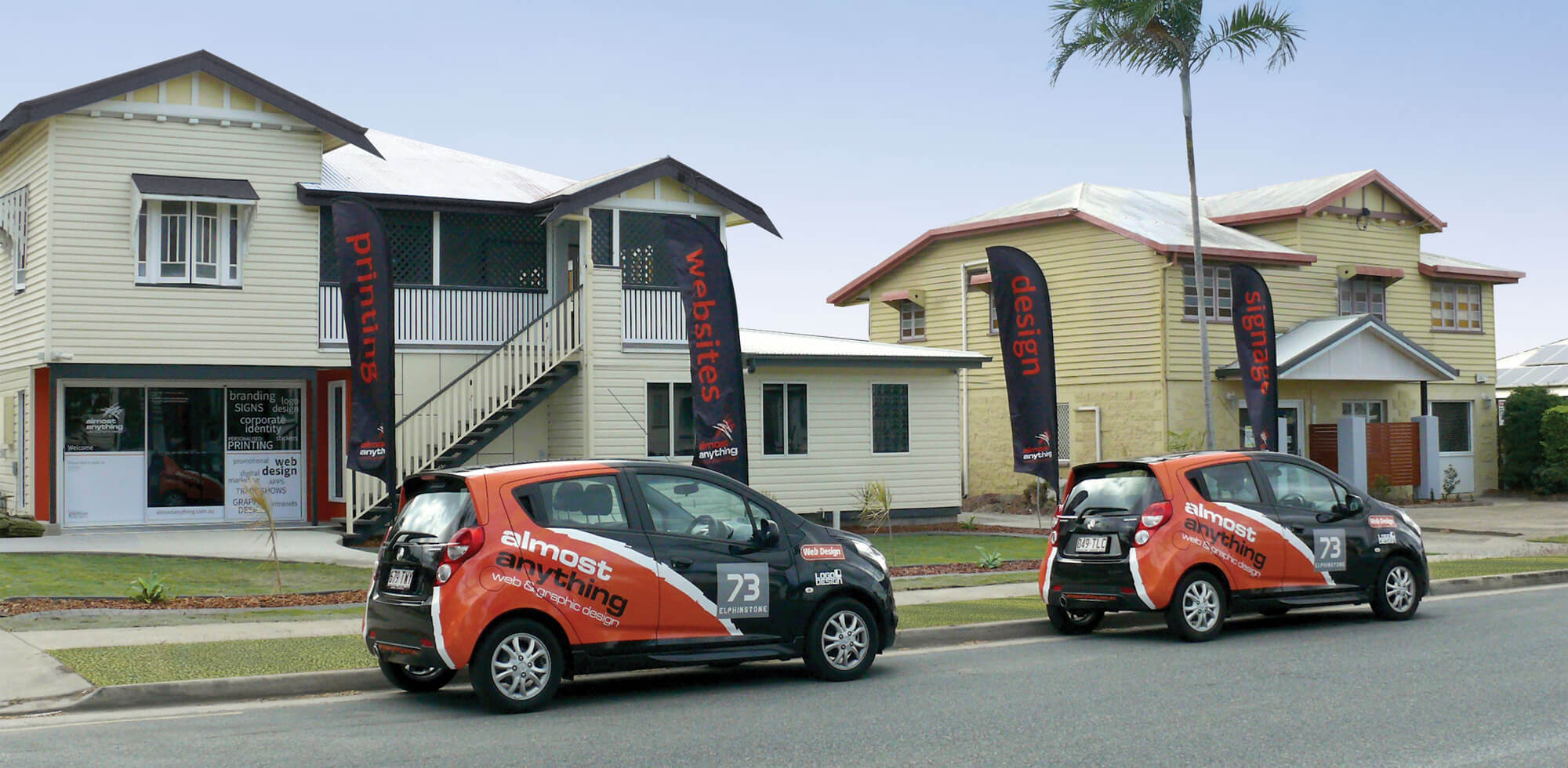 As a family business, we have added family values to the way we run our business, which complements the professional approach and makes for a very healthy environment, both for staff and clients.
We love what we do, and we do it well. We're a multi-award winning design studio, having won Logo Design awards in the prestigious Queensland Media Awards in 2005, 2006 and 2007 (among others!)
In 2014 we moved into our current office at 73 Elphinstone Street. A renovated heritage-style upstairs area compliments a brand new, custom designed downstairs area. Both perfect for creative thinking.
And the occasional pizza-and-movie night…