Stop wasting your time
Do you ever feel like you're busy doing "stuff", but not actually getting anywhere?
Sadly, we see this all the time. "You must be doing Facebook Live Video!" or "Tik Tok is hot – get on it!" And on and on it goes.
How often do you stop to ask: "Does this make sense for my business and my customers?"
Strategy first approach.
Think before action – that's our philosophy! That way, instead of just doing "stuff", you'll be doing the right stuff.
Strategic planning is how you gain the oh-so-important (and often elusive) competitive advantage.
Your brand is more than a logo.
Your brand is so much more than your logo. It's what people think and feel about your business. Your brand is your reputation and your customer's experience of you. It's your business's story.
Your desired brand must be consistently communicated through all your customer interactions.
We'll work with you to create a well-crafted brand that attracts the right kind of customer.
And if you are thinking about your logo, don't make this common mistake.
Take action
Get a clear picture of your business and what makes you unique.
Have a clear path forward instead of just doing "stuff" and being busy without getting results.
Intentional Brand Strategy Workshop
Would you like to know what makes your business unique, and how to stand out from your competition and attract new customers?
Set yourself up for success.
$2500 inc GST
Know Your Customer Workshop
Would you like to know who your ideal customer is – and how to reach them?
This is our "lite" version of the full workshop.
Just the basics.
$950 inc GST
Intentional Content Marketing Advisory Retainer
Make sure you're taking the right actions – month by month
$880pm inc GST
Who are we?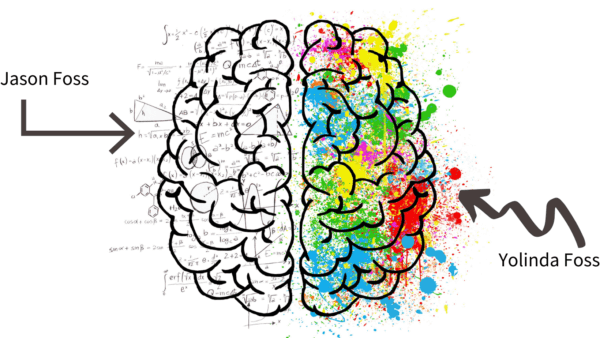 These workshops are run by Jason and Yolinda Foss, who have been running Almost Anything since 1997.
You'll get the perspective of a "left brain" logical-analytical thinker, and a "right brain" spatial-creative thinker. A male and a female. A geek and a technically-challenged "normal" person. Let's face it, we'll disagree on most things.
(But we'll be arguing about what's best for your business.)