Have you ever been out with a group of people, and someone in the group tells a joke that they think is hilarious, but no one else gets it?
Why does that happen?
How does this apply to your business?
There's a tool we can use to help overcome this!
Outline/notes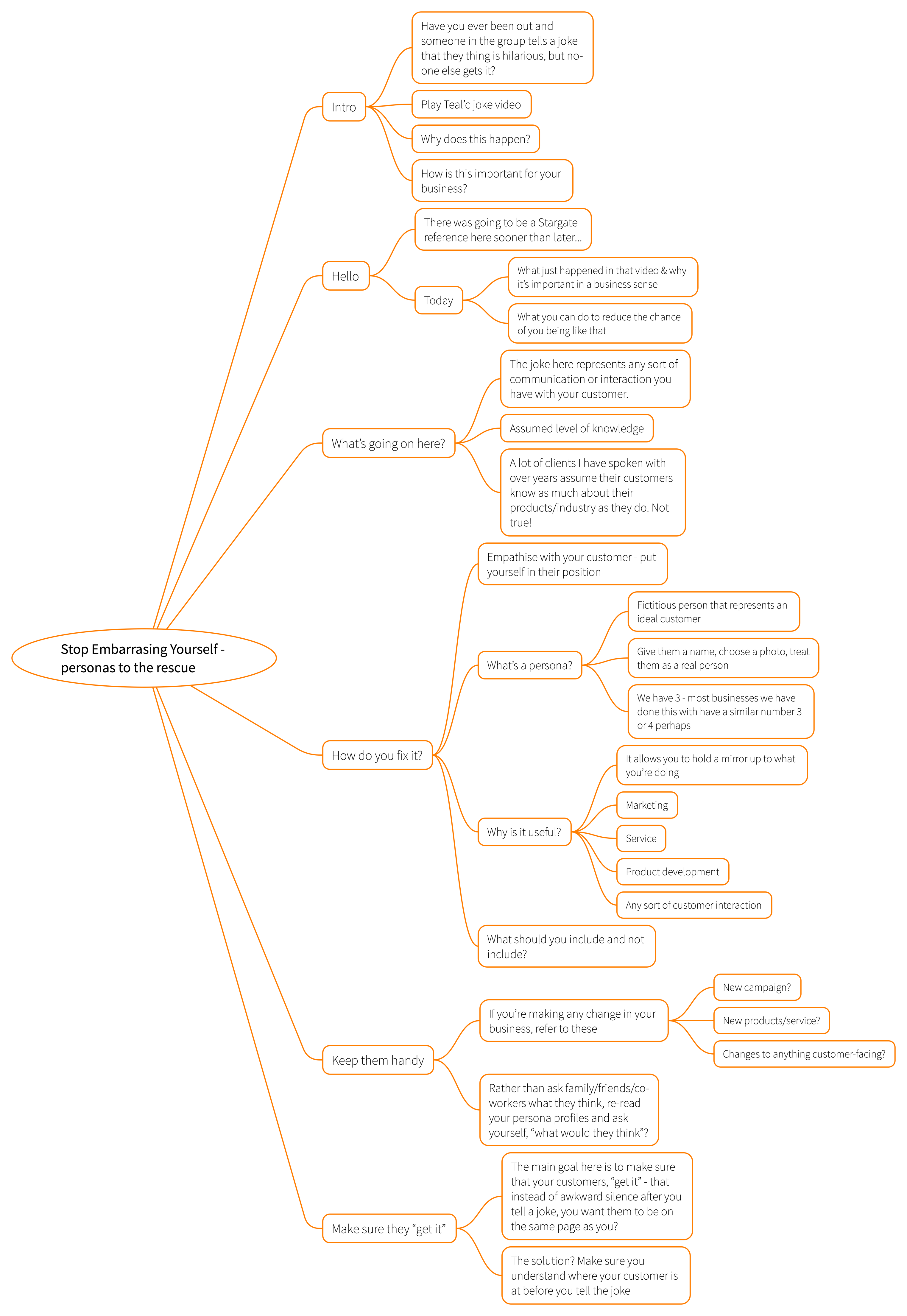 Intro

Have you ever been out and someone in the group tells a joke that they thing is hilarious, but no-one else gets it?

How is this important for your business?

Hello

There was going to be a Stargate reference here sooner than later…

Today

What just happened in that video & why it's important in a business sense

What you can do to reduce the chance of you being like that

What's going on here?

The joke here represents any sort of communication or interaction you have with your customer.

Assumed level of knowledge

A lot of clients I have spoken with over years assume their customers know as much about their products/industry as they do. Not true!

How do you fix it?

Empathise with your customer – put yourself in their position

What's a persona?

Fictitious person that represents an ideal customer

Give them a name, choose a photo, treat them as a real person

We have 3 – most businesses we have done this with have a similar number 3 or 4 perhaps

Why is it useful?

It allows you to hold a mirror up to what you're doing

Any sort of customer interaction

What should you include and not include?

Keep them handy

If you're making any change in your business, refer to these

Changes to anything customer-facing?

Rather than ask family/friends/co-workers what they think, re-read your persona profiles and ask yourself, "what would they think"?

Make sure they "get it"

The main goal here is to make sure that your customers, "get it" – that instead of awkward silence after you tell a joke, you want them to be on the same page as you?

The solution? Make sure you understand where your customer is at before you tell the joke