Today sees the launch of a refreshed website for Rsured – an innovative modular business management software platform.
This evolution of their previous website was primarily designed to improve the flow for visitors – we reduced the number of clicks to get to key pages and areas significantly and considered the full user journey.
It also features a self-assessment tool and a downloadable "lead magnet" article on the pitfalls of digital transformation projects.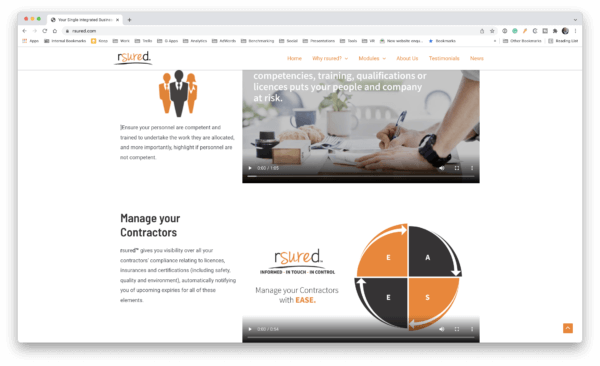 Show me, don 't just tell me
If a picture tells a thousand words, how many words is a video worth?
We've embedded videos showcasing various modules in the software providing a brief overview of features in each.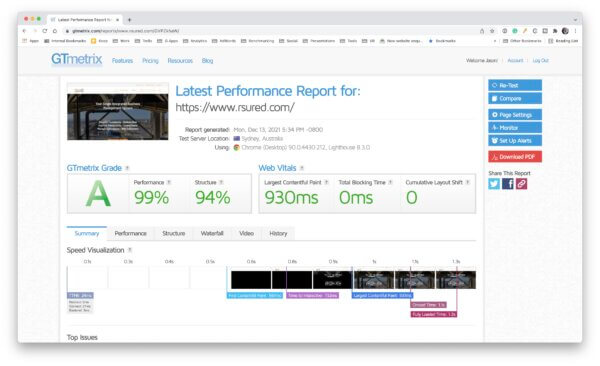 Speed matters
Critical for a good user experience, and a factor in Google's ranking algorithm, we've made sure the new website downloads as fast as possible.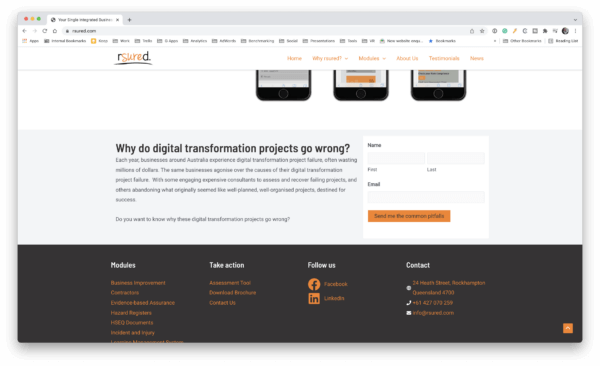 Why does this website exist?
There are a few reasons, but ultimately it needs to generate leads and enquiries.
We have improved the download speed and user-friendliness, and have also included some halfway steps to help move the prospect along the customer journey.