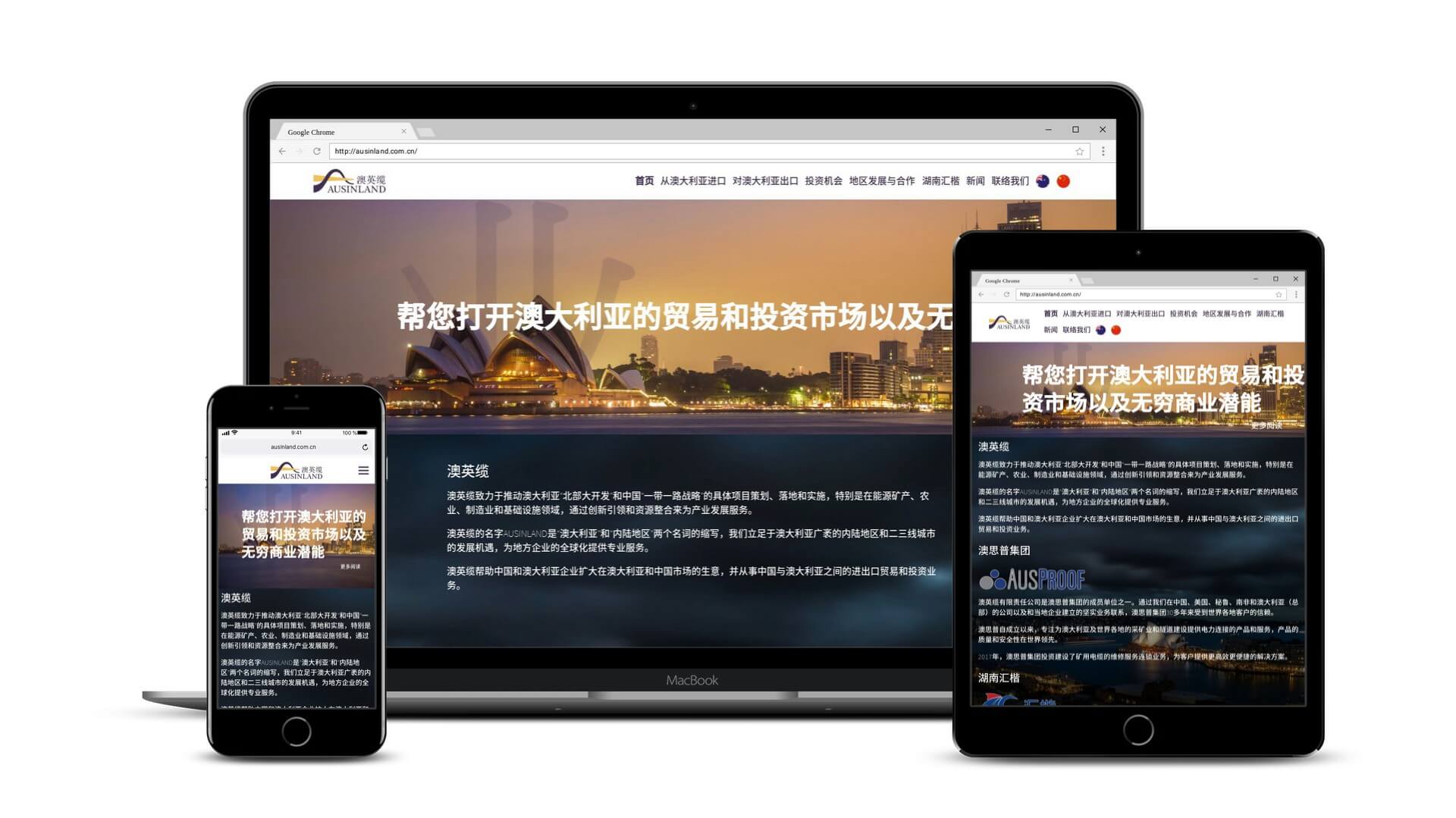 Ausinland provides a network to connect business' between Australia and China to establish trade relationships. Due to the language barrier and distance involved, it can be difficult to secure a working partnership, however Ausinland can provide:
Interpretation services

Local market and industry research

Assessment and due diligence including financial reports

Business partner identification and evaluation

On-site inspections in China

Business negotiations
Almost Anything provided strategic guidance and developed a fully functional, multi-device responsive website. It was essential to create a website that was both user friendly, easy to use, and available in both English and Chinese.
Be sure to visit the site at: https://ausinland.com.au/ and http://ausinland.com.cn/