---
360-degree photography, Virtual Tours, VR… so much jargon!
Whichever term you choose, we're basically giving potential customers an interactive, immersive look at your business.
There is no denying it's uptake and use online. As of January 2019, Jason's photos on Google Maps have been seen over 4 million times!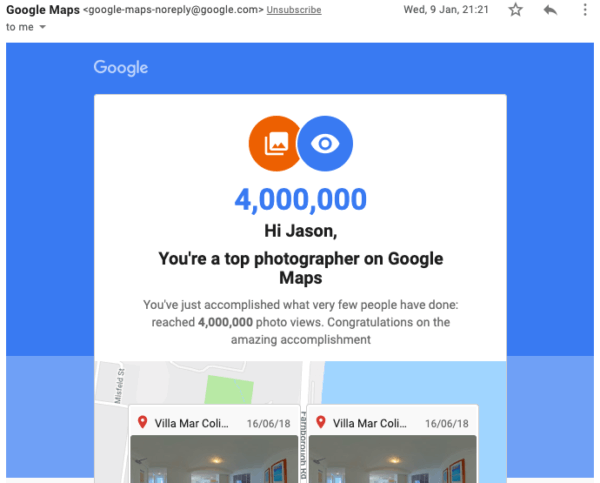 Google Maps
Google Maps is the #1 place your Virtual Tours will be seen. Whether via your Google MyBusiness Listing, Google Street View, or Google Maps themselves – the numbers don't lie.
And don't forget: they can be embedded on your website like this:
A standard Virtual Tour on Google Maps like the above is often all you'll need, but there are other options if you're looking for more customisation.
Other platforms
Adding the same photos to other platforms as well can make the user experience much smoother. These won't get the volume of views the Google can provide, but if it's primarily for display on your website the end result can be much more polished.
And don't forget – individual 360-degree photos that make up your Virtual Tour can also be posted to Facebook!
So what are you waiting for?
Take the opportunity to show off your showroom, shop, accommodation, or something else and Contact us today!