Rockhampton-based Transport Auditing look after compliance and training for the transport industry Australia-wide.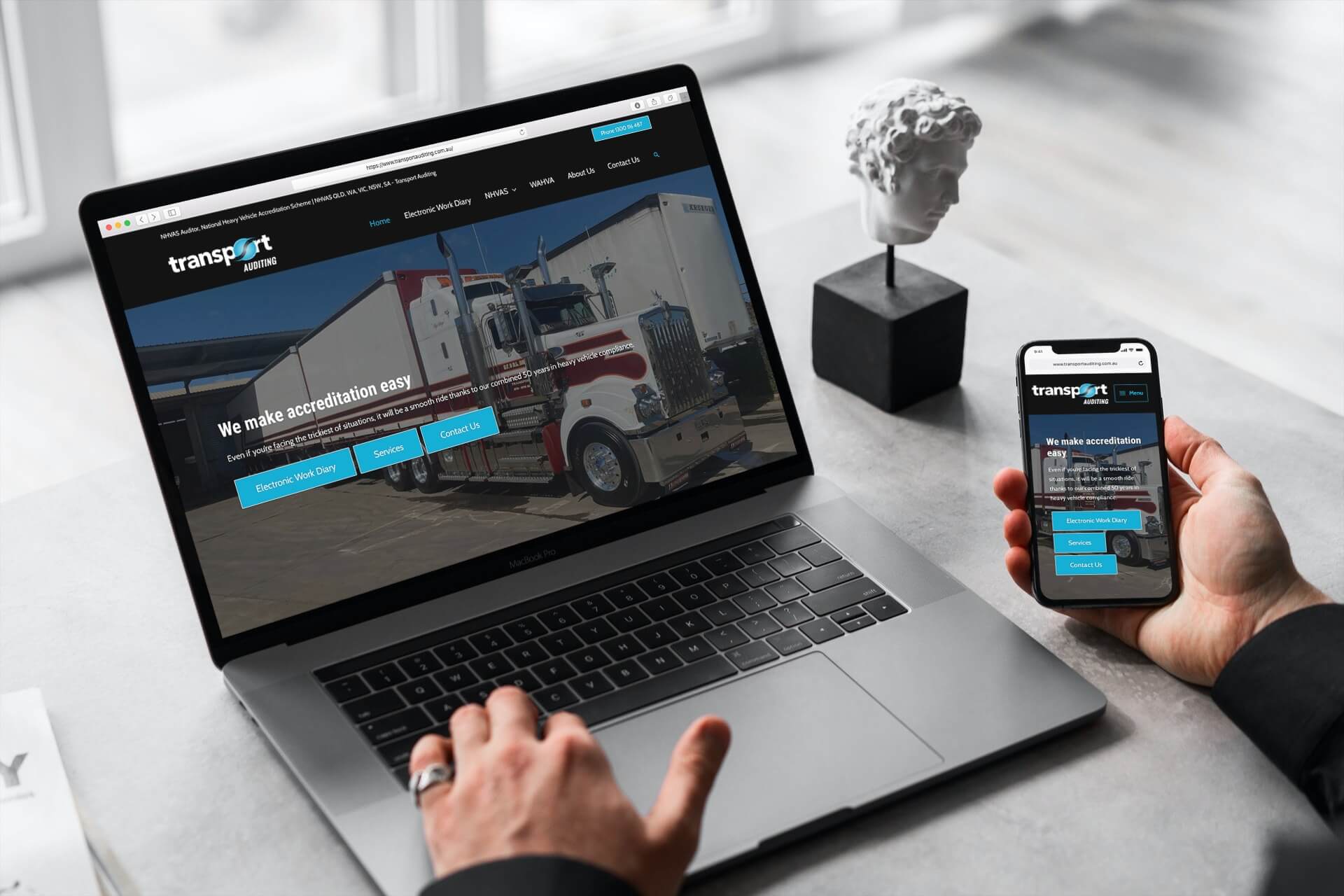 Their previous website was a little on the clunky side – and with the introduction of an Electronic Work Diary offering, we needed to smarten it all up.
Speed matters
Their new website is mobile-friendly (of course) but also super speedy to download – important for a good customer experience but also a part of Google's ranking algorithm.
It also features embedded videos to explain important fundamentals, a gallery of app screenshots (for the Electronic Work Diary) and 2 separate enquiry forms.
Visit www.transportauditing.com.au for more.