JumpStart Fitness in Yeppoon has been helping people "find their strong" for over a decade. Unfortunately, their website was a little over-complicated and over-engineered for their current needs.
It was time to cut the fat right down and get back to basics. Like any good personal trainer will tell you if you've been neglecting things for a bit!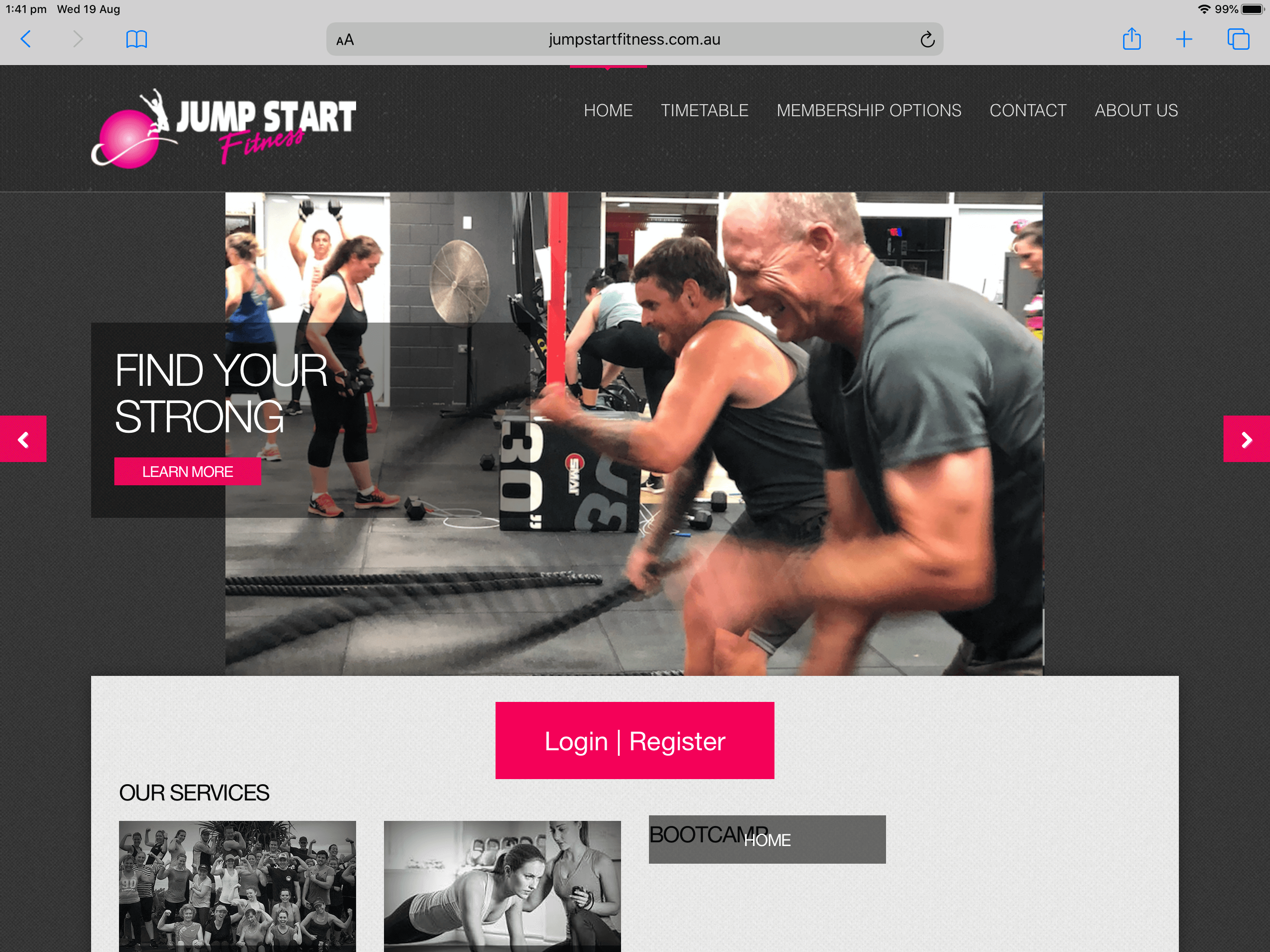 We've modernised the layout and trimmed the website back to 3 pages – with membership options and booking functionality (the key objectives) right there on the home page.
And of course:
It's mobile-friendly
Images have been compressed and optimised to maintain quality but download as fast as possible
Contact details have been added in such a way that makes it easy for Google to understand them