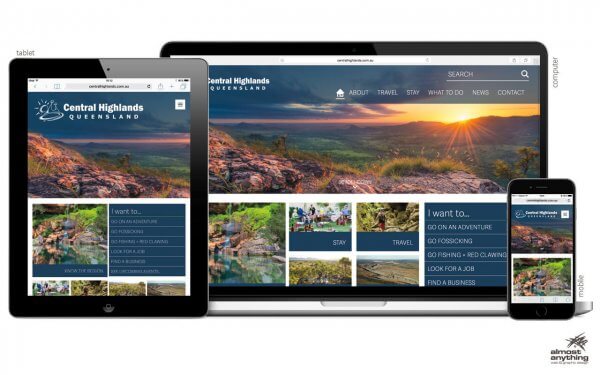 Queensland's Central Highlands website is a hub for tourism and lifestyle in its region. We rejuvenated the site with a fresh style that reflects the beauty and excitement of the Central Highlands area.
There is no stock imagery used on the site; each stunning photo was provided by local photographer Nathan White
Being a major point of contact for both visitors and locals, ease of use was of great importance. We provided a number of features to allow viewers to interact with the website, including:
Video feed
Crowd sourced community events calendar
Weather app plugin
Interactive map linking to further information about the region
Visit the website at centralhighlands.com.au, or contact the Almost Anything team for all your web design needs.