Wanted – Graphic Designer
Posted on March 12th, 2019 - Stuart Harcourt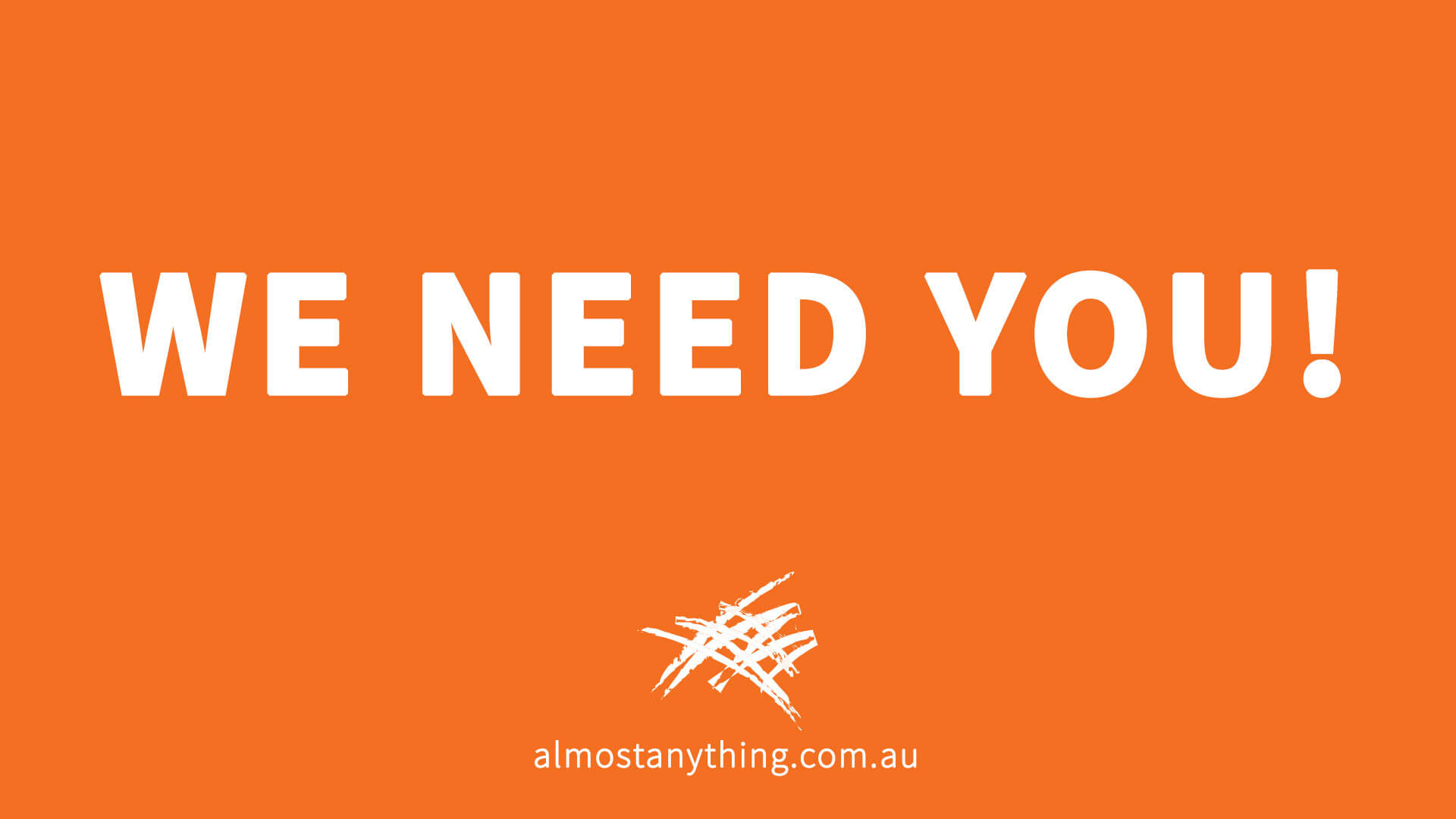 Consider yourself a talented Graphic Designer? Then we need you!
We are looking for a talented graphic designer to join our team of professionals, to spearhead our design department.
This exciting position will see you:
Working on a wide range of print and digital media including (but not limited to) logos, stationery, point of sale items and marketing & promotional material as well as signage and stickers.
Liaising directly with clients and other members of the Almost Anything team as you oversee jobs from concept to finished product.
Setting up artwork to have professionally printed and on occasions printing in-house.
Placing online orders for outsourced print and promotional material jobs.
You should:
Be creative, flexible and resourceful.
Have an exceptional eye for design and be aware of new and emerging design trends.
Be outgoing, friendly and cheerful.
Be able to communicate by phone, email and in person using the power of your mouth and mind – in unison.
Be organised, punctual, self-motivated but also able to follow instructions when necessary.
Be confident and able to work largely unsupervised.
Computer skills:
Adobe Indesign
Adobe Photoshop
Adobe Illustrator / Corel Draw
Familiarity with MS Office applications desirable but not essential
Familiarity with Google Drive & applications desirable but not essential
Video editing skills desirable but not essential
Basic HTML / CSS desirable but not essential
Desirable skills:
An eye for detail.
Good command of English for copywriting and proofreading.
Time estimating for quoting purposes.
A spark of innovation.
Coffee / tea making.
Baking (mmm cakey).
Undesirable skills:
Face painting
Knife throwing (that position has already been filled – and you should see what she did to that poor watermelon!)
Fire eating (frankly we find it weird and scary and our insurance doesn't cover it)
This is a unique full-time opportunity to work for one of Rockhampton's prestige businesses.
This is a Rockhampton based job – so if you are not commuting distance from Rocky or have no plans to move here – sorry, but these aren't the droids you are looking for.
Other stories