How to grant an agency access to your Facebook Ad Account
Posted on August 24th, 2017 - Jason Foss
When you're engaging an agency to run Facebook Ads on your behalf it makes sense for those ads to all run through the one ad account. If you have run ads yourself previously, you'll already have an ad account with Facebook. To save duplication, you'll need to grant access to that ad account.
This is completely separate from granting them access to your Page though, and Facebook make us do a bit of a dance to enable this.
Step 1: Tell the agency what you ad account ID is
You can find this info here: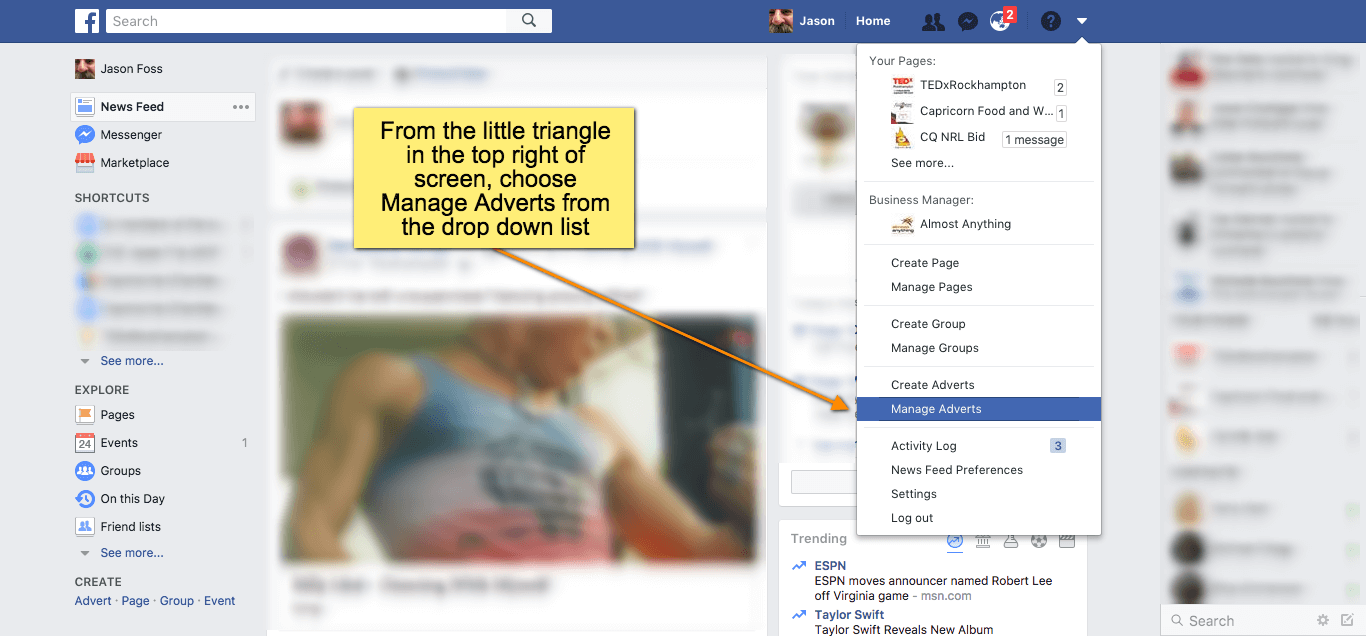 Then look in the 2nd column for your account ID. Copy this number and email it off to whoever is requesting this access.
I'm assuming you're on the phone with them at this stage. If you are, you can click your name to move forward with approving their access request now. If you're not on the phone, come back to this step after they have confimed the request has been made.
Step 2: Grant access
After your agency has made the request to access your account via Facebook, you'll need to approve it. (Follow the steps above to get back to this screen if you need to.)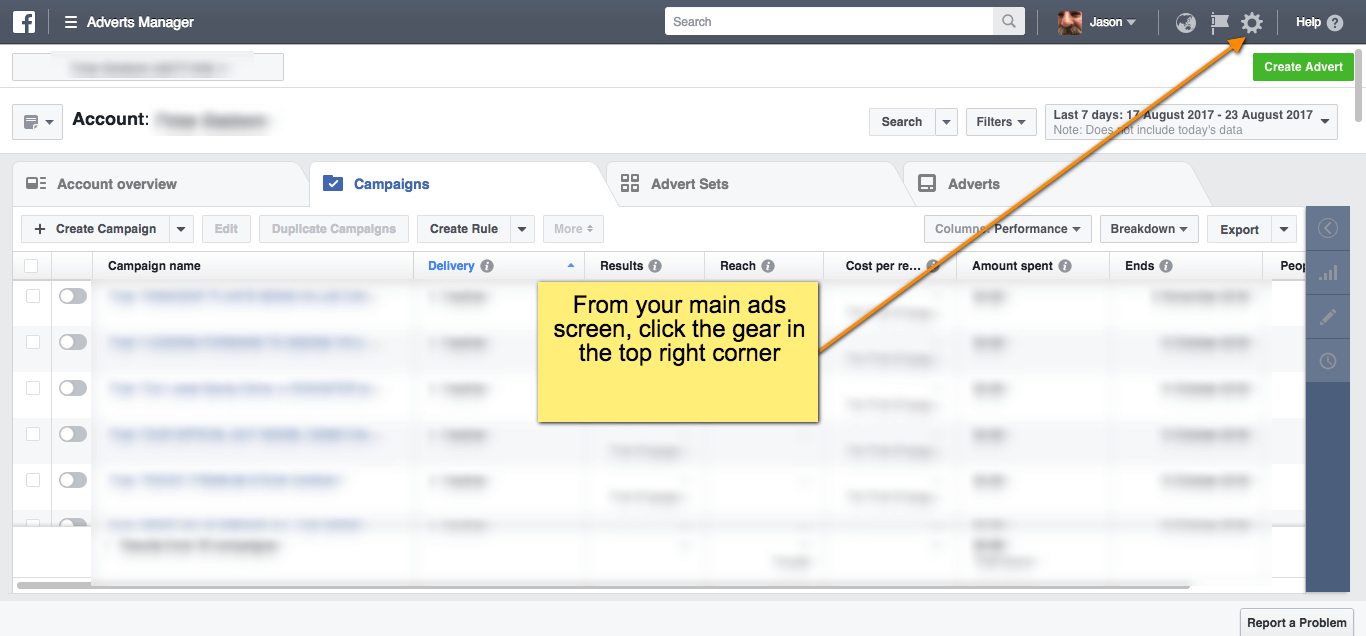 On the following screen, you should see their access request.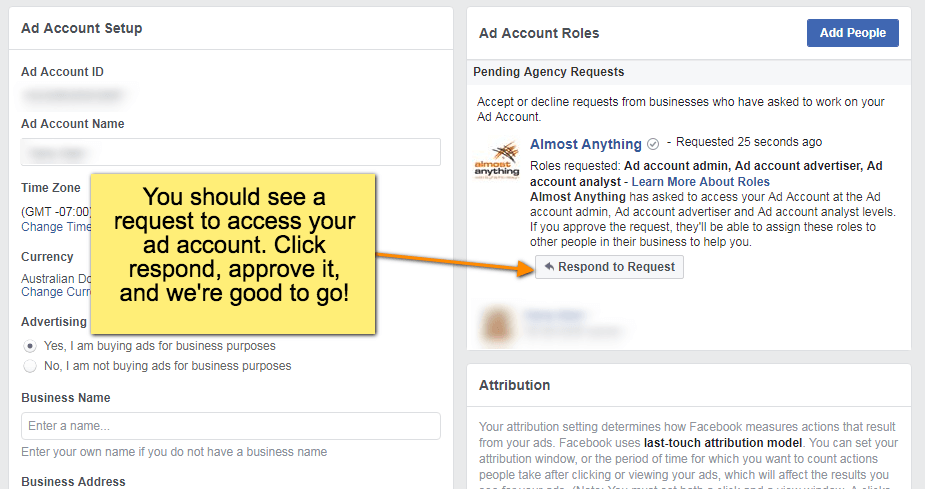 Click Respond to Request, approve it, and we're in business!
Other stories